House With or Without Bathtub: To Put or Not To Put?
As a group of experienced home designers Brisbane, one of the things that we consider the most when creating house plans and designs is the bathroom and the kitchen. You've probably already heard of the popular statement in real estate:
'It's the bathroom and the kitchen that sells.'
Well, that's completely true. Most people that look around for new homes on the Gold Coast or Sunshine Coast are often looking for something different or unique that home designs Gold Coast has for sale. Customers are very particular about picking the right house with the most appealing bathroom and kitchen.
So, when it comes to house plans and designs, putting a bathtub in or not is definitely one of the important questions to answer for some families or future homeowners. Now, if you haven't decided whether you're going to put a bathtub in or not, let us help you make that decision.
Here are some factors that you should consider:
Budget Factor For a House With or Without Bathtub
Of course, primarily, you need to consider just how big a budget have allotted to build and to design your dream house. Your budget is practically the primary consideration when choosing your house plans and designs. You won't be able to incorporate some of your preferred house design plans and ideas if your budget won't allow it.
Putting in a bathtub can be costly since it would require a larger bathroom to accommodate it. Extra bathroom tiles are also needed, and of course more plumbing and taps.
Bathroom Space
True enough, if you're building a tiny home, then maybe a bathtub in your bathroom is not ideal. More than likely, bathtubs are suited for houses with larger spaces where you don't have to worry about fitting a bathtub in your bathroom.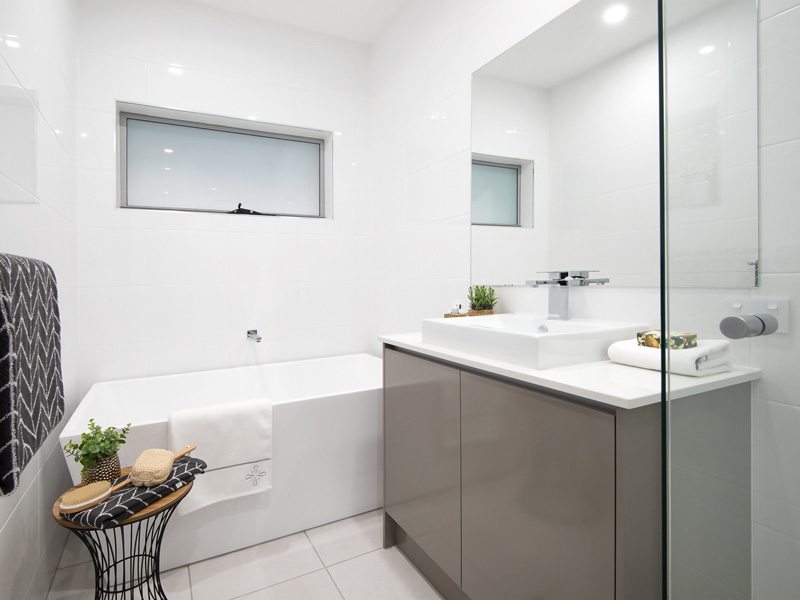 Bathtub Size
Another factor to consider is the size of the bathtub you'd like to put in your bathroom. Would it be a full-sized or a smaller tub? Would you rather choose a decent sized bathtub where you can soak in comfortably? How about a luxuriously sized bathtub? The size of the bath is a consideration when planning whether you should put a bathtub in or not.
Number of Toilets or Bathrooms
Master bedroom toilet, Guest room toilet. The family toilet. How many toilets are you going to put in your house? Are you going to put a bathtub in some of them? Or are you going to put a bathtub in each of them? With a number of bathrooms to add in your house plans and designs, you'd like to create a balance where you put the bathtub. You must decide to build a house with or without bathtub in the most important bathrooms like the children's bedroom bath or a luxury one in the master bedroom.
Plumbing System
When designing a house, some house plans Brisbane are redesigned because of plumbing purposes or even for the sake of electrical connections. These can affect both your budget and your house design plans as a whole.
Water Sustainability
Owning a bathtub requires one thing: water. If you don't have enough water supply or pressure limitations, what's the point of putting in a bathtub? Well, water supply isn't much of a problem in house and land packages Sunshine Coast or Gold Coast. But the overall cost of owning a bathtub and water consumption is a consideration.