Dollar Free Design Tips For Backyard
Queenslander house plans and designs are often accompanied by a sizeable outdoors–ideally with great landscaping. But with everything at a price, landscaping is one of the most expensive aspects of upgrading your beautiful house plans and designs. But here are some design tips for backyard without breaking the bank.
Repurposing Items as Great Design Tips For Backyard
From tanks to old vehicles, they can easily be turned into backyard focal points. Here are some helpful ideas:
Use a vehicle's old car trunk as a sofa. Adding a padding for comfort and smoothing out the rough edges of an old vehicle boot would make an awesome backyard sofa.

Use Old Car Tires as a Swing
Some of the most amazing design tips for backyard that we love is with the use of old tires. Create a colorful garden with painted tyres. Whether it's a hanging garden or a stepped terrace made of tyres, simply fill it up with soil and plant in your favorite frangipani or yucca.
Design tips for backyard suggests you create your own lounge in the backyard with furniture you don't use at home. Bring out your old couch and coffee table and create a living space right in your backyard. A lot of houses start bringing the living room outside.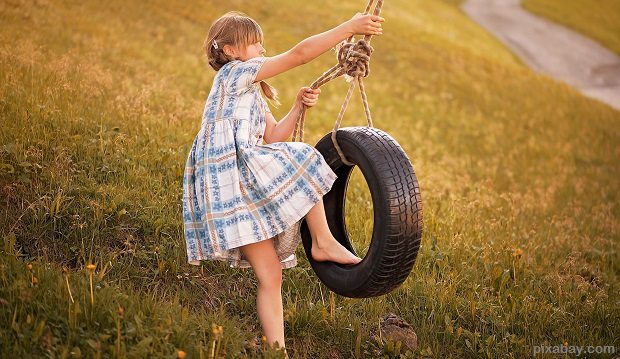 Construction Extras For Building Focal Points
Let's face it, one of the things we hate about transforming our Gold Coast house and land package into our dream house is the post-construction mess. There's a lot of old wood, bricks, tiles, and construction materials that weren't put to good use. Well, if that's the case talk to the builder about collecting some of this junk before the builders clean takes place. Do the landscaping of the backyard on your own. You can save heaps of money than getting a contractor or landscape artist do it at a hefty price tag.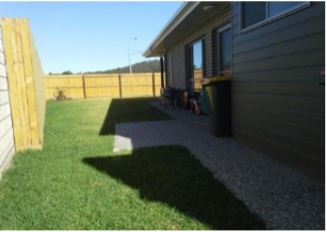 Here are some design tips for backyard using those extra construction materials.
A pergola from extra wood. Pergolas are wonderful extensions of your house, you create a beautiful airy shade for your outdoor grill or outdoor living space. It's a great way to make your house more family-friendly too.
Gravel pathways. Gravel used in landscaping can be a great alternative to grass. You don't have to water it. Using gravel as a pathway or as the ground for your backyard adds a nice outdoor rustic look making it a perfect backyard to most Australian ranch style house plans. Gravel also works well for pet-friendly houses.
Brick block structures. They are pretty strong foundations for the house but also great foundations for outdoor living rooms. Use bricks as the main foundation for your seats or benches and you'll have quick DIY seats for your backyard. You can also paint them to add a bit of character. It's also a great material to use to build sturdier backyard playgrounds.
Brick Wall Garden. Brick walls don't have to be dull, hang some plants on the wall or simply take out some of those bricks and replace them with aerial plants. This would bring a flash of greenery to your otherwise dull brick wall.