Building a House for Differently-Abled Persons: Improving Mobility
Home to the best beaches in Australia, Queensland is ideal for all types of lifestyles. With such a comfortable climate, it is an ideal place to retire. There are plenty of future homeowners who are looking around for new homes Gold Coast has to offer. Or probably they are in search of house and land packages Sunshine Coast is popular of. It is also a wonderful place to buy a house package especially for the retired, the healing, and the differently-abled.
So, how would you get a house and land package and build an ideal home for those with disabilities? As a great home designer in Brisbane, let us give you a hand. Other than offering you with great modern house designs Australia has best to offer, we also give you these tips in creating an ideal house for differently-abled persons.
Increased Mobility Around The House
There are different types of people with disabilities. But when it comes to mobility, the ones who have the most problems navigating around the house are those who are blind or are in a wheelchair. Here are simpler ways to design your dream house and still make it ideal for everyone.

Textured walls. Choosing the paint may be the first design aspect we look forward to. To make it ideal for the blind, choosing the wallpaper or choosing textured walls will make moving around the house easier.
Adding accents like round bumps on the wall or having specific textures to certain parts of the house would be great. One example would be adding wood accents at chest level along the hallway. You can also add rougher wallpaper in the kitchen or the living room.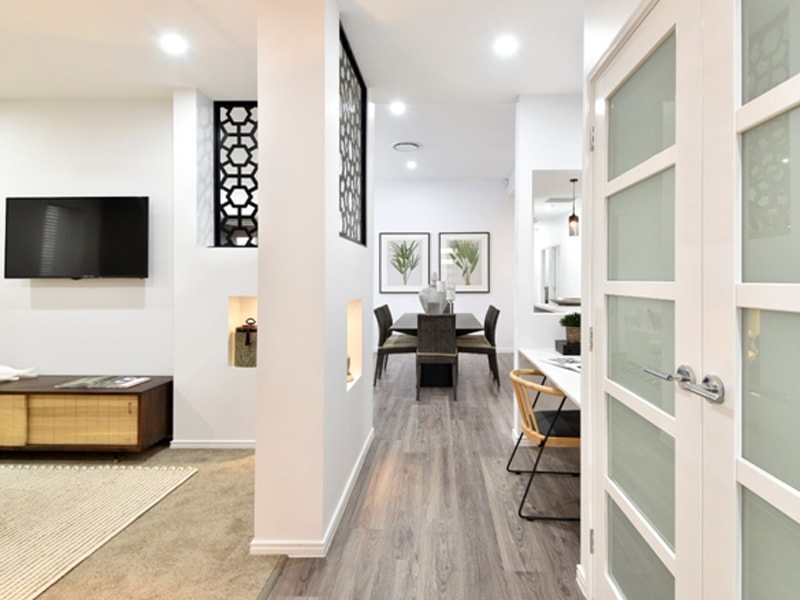 Wider hallways. This works best for both the blind and those in a wheelchair. Wider hallways and corridors allow plenty of space to go to and from one room to the next. This also prevents furniture from getting in the way as well. It is also helpful for more than two people to move alongside each other in order to assist one with a disability. So, wider hallways are necessary features for a house for differently-abled persons.
Recommendation: It is recommended that you open up the hallway to at least 1.5 meters to allow a wheelchair to move to and fro.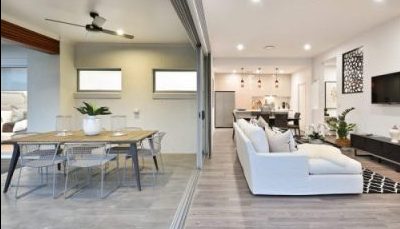 Open Spaces. This is great for those who use a wheelchair. The fewer the walls, the lesser the hassle and burden of moving around. The kitchen connected to the living room or the living room easily opening up to the backyard offers better mobility.
Additional railings or waist-level dividers. Whether the person is blind or in a wheelchair, this is a pretty great feature to have in your house. Including handrails or dividers that reach halfway up the body would promote support and mobility. This is also great for those who have active physical therapy. It is also helpful for the blind as an added guide around the house for differently-abled persons.
Bigger doors.Sliding doors, double doors or simply wider doors are great starters for a house built for the differently-abled.
Ramps and shorter stairs. This is definitely a priority for wheelchairs. Ramps can be built and incorporated into your house design plans. Or elongate your stairwell to make it accessible for wheelchairs to go over. Adding a handrail is also great for the blind, the people with a cane or the ones supporting the disabled.